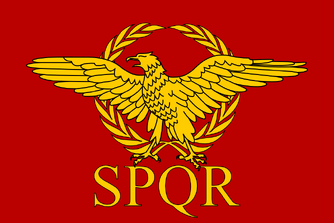 Defeated By Africa 16th Of July 2011.
Leader - Crusander_Templar
Founder - Connor548
History - Connor548 founded Rome to Fight against Africa.
Rome Raided and griefed Africa's Alpha, Bravo and Charlie during the night, the only base they didn't find was Delta.
Connor548 later left after realised that Africa had become too powerful so he gave leadership of Rome to Crusander_Templar the Leader of Rome on 16th of July.
Hours Later Crusander_Templar Anounced "Rome's Surrended" to Former Leader of Africa NGGentertainment and Current leader of Africa Kesh40.
Rome is now disbanded.