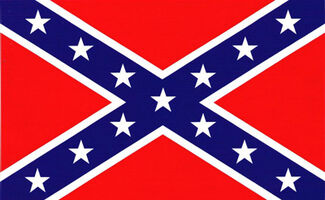 The Rebels are a group originaly started by
ShawarmaHog
, then taken over by
lmluc99
. Under lmluc99, their nether base was invaded by
IronHoarder
,
SDGxOV3RBOSS
, and Private_Practice. They managed to fend them off for a while but SDG3xOV3RBOSS found a way to defeat them, setting a warp near the base. SDG3xOV3RBOSS was the only one who could do it, as Private_Practice left the game, and IronHoarder's faction's home was in the base, but was made a death pit. This resulted in Rebels being disbanded. MCwar went down for some time and when it returned, ShawarmaHog started DixieLand again.
The Spaceship
Near Coolnight94's towers, over the river, the remains are still there. The Rebels found a spaceship that used to belong to theawsomes. They then decided to set home there and expanded it. The only problem was that there were spies for LSU and Omega. Omega and LSU were on different sides, so a 3-way battle took place. LSU was kicked out early on, but Omega made their faction's home a lava trap.
Plan B
ShawarmaHog, lmluc99 and soph00 had enough of the spies so they reduced their faction to 3 people.
The Battle of Dixie Land
Their greatest triumph was the Battle of Dixie Land. This was the battle that made Elven and Canada surrender. terdy10234 attempted a lava trap in the Rebel base, Dixie Land, but with quick thinking from ShawarmaHog, and a bold cobblestone blockage of the lava by soph00 and lmluc99, they were out of the trap. They were then accompanied by IronHoarder and the rest of Arabia, and made Elven's Dixie Land placed faction home a death pit. With this, Canada was left for them to deal with. They then caused Canada's Dixie Land placed faction home a death pit too, by suffocating them which cause both of them to lose to the Rebels.
As many have knew, terdy10234 took over ownership, and within a month, ruined the server. They went through 2 worlds and a lot of confusions took place. Rebels' involvement was that they were a long time enemy with terdy10234, and defeated Elven several times. terdy10234 stole people's in-game money by hacking the logs. terdy10234 was then caught TNTing the spawn and the mall, which lead to him being banned on ALL MCBans server. cronus95 and IronHoarder are now the owners, and Coolnight94 is now an admin. Db0ys742 was also banned for being hacked to ownership with the help of terdy10234.
Today
Rebels have grown. A lot. I mean, a lot.
Bases:
Dixie Land
Charleston
New Orleans
Atlanta
Houston
Nashville
Denver
Albaquerque
Memphis
Miami
Florida Keys
Mobile
Jackson
Disgracelands
Trailer Park
Guntersville
Tabasco Sauce
Belmont
The Ol' Banjo
Members:
General ShawarmaHog
Brigadier lmluc99
Colonel meatman33
Sergeant-Major mommamia75
Admiral blakestickals8
Leutenant-Colonel soph00
Major DeadDino
Captain miner541
Captain varunspidey
Captain kbizzleable
Leutenant-Commander urtottallyright
Sergeant Blasto224