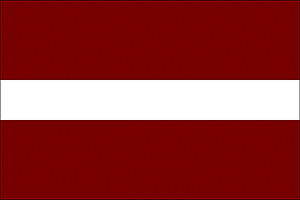 Latvia was defeated on September 9, 2011.
When Latvia went down, Canada did too. After the Latvia-Canada base was raided, very little was heard from them until their surrender on September 9.
In the past, Latvia was allied with Canada, but in recent times, it seems that Latvia members have quit to join Canada, or form their own factions. Although this is true, it is confirmed that Latvia still has some members, although these members have not logged on in some time, and probably do not know about their faction's base's destruction.