Elven is a dead faction- November 2nd, 2011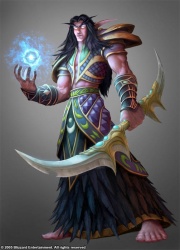 The Elven faction was a faction that was formed when a lot of noobs were on at the same time.Their location is unknown to anyone outside the faction, and Terdy10234, the leader is unwilling to give out the coordinates. There are approximately 10 members in the faction, and they are sometimes all on at once. Elven is a faction with plenty of iron, coal, and diamonds, according to Mynomz and Terdy10234. Elven is currently in rapid decline, with only 6 members left, out of its previous 13, mostly quitting to join Santiago and Raiders .
After a couple hours on the server, the noobs were harassed by sweden, but then they became allies soon after. Later that day, they were attacked repeatedly by mod coolnight94, who managed to plunder some newbies items as they punched him with random and assorted items. However, this raid was stopped when Sweden came to the 'rescue' and killed coolnight94. Besides these events, there is nothing worthy to go in the History logs of the Elven faction. The next day, they moved their base, but they were soon discovered and destroyed at their new location too, mostly because of their alliance to Canada and Fire . The alliance was soon found to be the cause of the Elven's base's destruction, and besides, fire had been destroyed the same day as the elven base, both by ex-Arabians , also known at the time as Apaches, and now known as Germany . Germany is dead now however, split into Germany (dead), and Macedon . Elven then disbanded after the battle of Dixie Land, then got re-started by jakesh97. They then disbanded when terdy10234 was banned, and will no longer be a factor.